From U.S. CEO's & Australian M.D.'s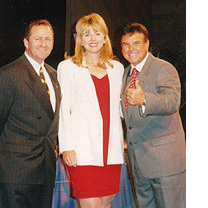 Personal Reference from Sales Training Legend, Tom Hopkins
Dear Rob:
It's been my pleasure to watch your growth through the years and I am grateful you are out there representing me while presenting the highest level of service to my students.
As I reflect over the years, it gives me a great deal of satisfaction to know that you still work with the same enthusiasm you used in the beginning (1984).
No matter how many seminars you promote, you see each challenge as a new one.
Rob, teamwork is such an important part of what we do, and it's easy to see that you have earned the trust and confidence of those who work with you. Be proud that you're in the business of helping others change their lives.
You're a good friend, a real pro...go for greatness.
Tom Hopkins CPAE
America's Leading Sales Training Educator
President & Chairman
Tom Hopkins International
Scottsdale Arizona
---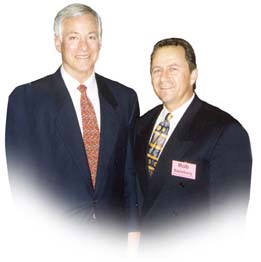 Personal Reference from Professional Development Expert, Brian Tracy
Dear Rob:
Thank you for everything you did to help make my presentation at the National Speakers Association 8th National Conference in Sydney so successful.
I really appreciate your kind attention and thoughtfulness... you are a true professional!
I wish you the very best of continued success in your exciting career and please call me if I can by of any help to you whatsoever.
Kind Regards,
Brian Tracy CPAE
President & Chairman
Brian Tracy International
Solano Beach California
---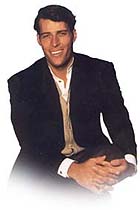 Personal Reference from Personal Development Expert, Anthony Robbins
Dear Rob:
I am deeply grateful to you and your entire team for pioneering our first big EmpowerNet Satellite Experience in the USA and really making it happen in Phoenix, Arizona.
Together we are bringing the future to present day, and creating the possibility for many thousands of lives to be touched in a positive way.
I am thrilled that you and your team are working on my ""Unleash the Power Within" events as our lives will be made easier by the explosion of a "force for good" in the world from our efforts.
Thank you for being such an important part of my life.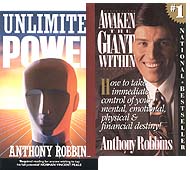 With love and respect,
Anthony Robbins
CEO & Chairman
Robbins Research International Inc
San Diego California
---
---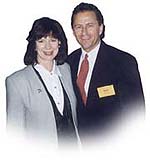 President of the National Speakers Association of Australia & International Federation of Professinal Speakers
"To be in Rob Salisbury's audience is both tremendous fun and serious value! This man walks into a room and lights it up.
He just beams out excitement and enthusiasm for life. He knows his stuff, he is an excellent sales person and I've never heard any less than magnificent feedback from any group that he has worked with.
He is just a joy to watch, is totally dedicated to helping others make it... and it shows".

Catherine Palin-Brinkworth MBA CSP
Managing Director - Progress Productions Pty Ltd
1993-1995 Country President
National Speakers Association of Australia
2004-2005 World President
International Federation of Professional Speakers
---
Three Billion Dollar Turnover - four time BRW Top 100 Company

"Rob, thanks for being such a great friend, mentor and coach.
I trust you like my new book and thanks again for having me back to the National Speakers Association as your speaker...what a great group of professionals".

John McGrath
Managing Director
McGrath Partners
Edgecliff NSW Australia

Click here for complete client list